The top concern of most car owners after a collision repair is their paint finish. Most modern vehicles are designed with complex finishes and paint formulas that require additional attention to detail. These more technical paint finishes are why the manufacturers are publishing specific protocols on how to replicate the original finish in the event of collision repair.
Not all body shops are created equal, and not all body shops go to the same lengths we do to create a factory quality paint finish that will last the life of the vehicle. We constantly research the manufacturer guidelines since they are updated often.
Last month in March, Honda issued specifications in their self-published Body Repair News and directed repairers on how to handle chip protection for Honda vehicles. Below are some of the key points to be aware of: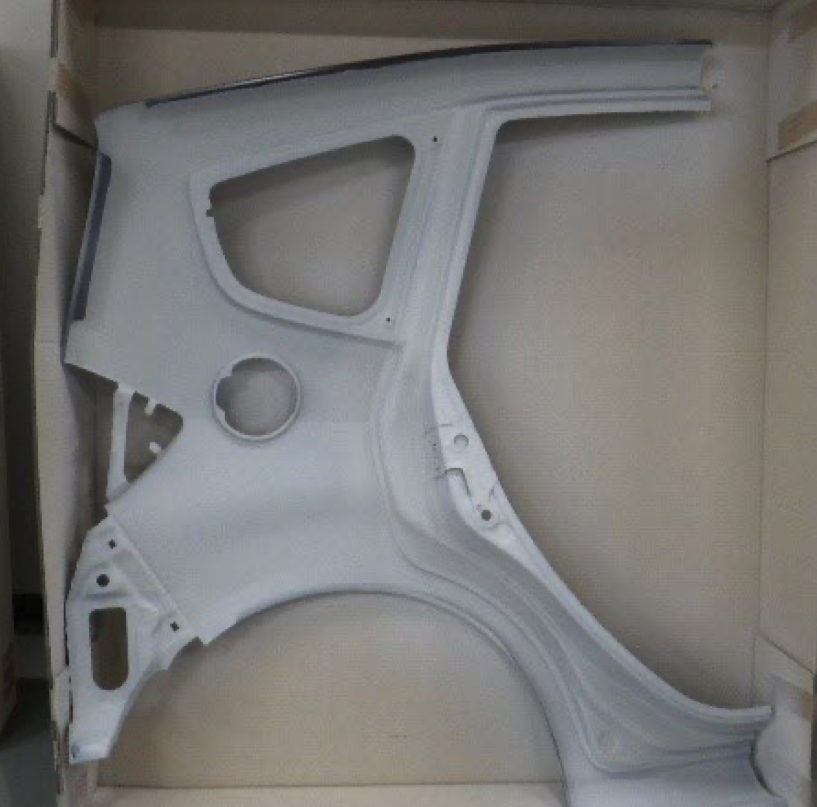 Honda says: "Stone chips are a leading cause of corrosion hot spots."
Anti-chip primer
What Honda says:
As we have already stated, all reputable body shops will check the OEM repair procedures. In this case, repair technicians will refer to the standards to learn where to apply anti-chip primer. They will also refer to the paint manufacturer separately to be sure to follow their procedures and deliver sufficient protection.
"Each paint manufacturer has its own formulation for matching the durability of the factory anti-chip primer, some call for additional sealers in these areas. Some call for an increased mil thickness of the clear coat. And some call for catalyzation of the base coat. Always check with your paint manufacturer for recommendations of products and procedures."
What That Means To You And Your Repair:
There is a list of a few paint manufacturers approved by Honda they deem acceptable for paint repair on Honda vehicles. In addition, every collision repair shop uses a paint system of their preference. The most commonly used paint manufacturers include: Akzo Nobel, BASF, Sherwin Williams, and PPG.
Every single paint provider develops their own paint formulations to be used with their particular system or equipment. Honda specifies that as long as the directions are followed for that specific system, the repair will be compliant with Honda's guidelines. In some cases, this will mean we have to add extra coats of sealer; in other cases, we will have to add multiple layers of clear coat.
What Honda Says: If the paint manufacturer doesn't have such a procedure, then repairers should spray light coats of 2K primer surfacer/sealer, allowing appropriate flash time between coats until a thickness of 20 microns (0.79 Mils) is achieved. You can't just cut corners and use Honda's formula instead of putting in the time to research the paint manufacturer's."
What That Means To You And Your Repair:
There are times when a paint manufacturer does not have any published directions to follow. However, it is still critical that paint repairers follow a standard operating procedure to ensure each step is completed correctly. In fact, Honda specifically says Do Not Cut Corners", and you would be surprised how many shops do.
Paint Thickness
What Honda Says: "The main purpose of refinishing products is to protect the surface from corrosion," Honda wrote. "To accomplish this, the proper mil thickness must be achieved."
"Refer to your paint manufacturer for minimum and maximum mil thickness recommendations. A digital mil thickness gauge must be used to ensure these recommendations are followed."
What That Means To You And Your Repair:
Honda mandates that all collision repair shops should use a mil gauge to measure paint thickness on the car to ensure enough coverage. The gauge is required because paint thickness is not something easily seen with the measurements being so precise. The small hand help gauge gives a reading confirming the thickness, and in this case, 20 microns or .79 mils is the recommendation.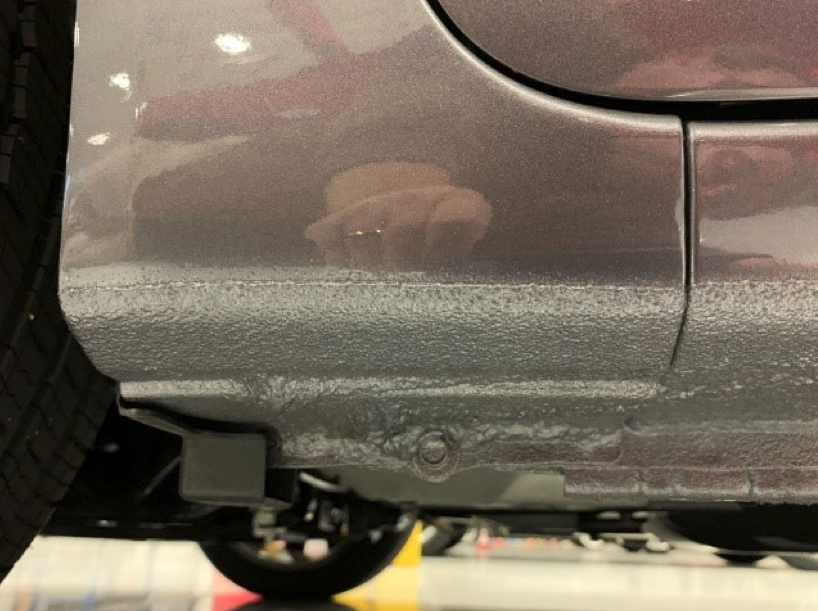 Intermediate chip guard
If you ever look towards the bottom of your car doors and panels you may notice a rough surface, usually the same color as the rest of your car. This is called a chip guard and it is designed to prevent rust after paint chips off from objects hitting the bottom of your vehicle.
What Honda Says:
Intermediate chip guard helps prevent chipping damage from flying stones and is commonly applied to the side sill areas of the vehicle. It is a chloride vinyl resin material that is granular in appearance and applied between 100 and 200 microns thick (4 to 8 Mils).
Matching the factory-applied function and appearance may take practice and use of multiple spray-out panels. Never apply chip guard over bare metal.
What That Means To You And Your Repair:
This means that as repairers, we need to create a few test spray panels (spray outs) in order to achieve the same exact finish that your car has. Also, the chip guard has to be applied over painted surfaces.
Protective tape
If you come across what looks like clear tape around the corners of your vehicle's lower panels, do not remove it. It is placed there deliberately which Honda specifically requests it remain in place, or should be replaced, when performing repairs.
What Honda Says:
Honda says you must replace the clear protective tape present on some of its vehicles, typically in areas like "lower doors, the dogleg area of rear outer panels, and the fenders." The material protects the paint from chips.
"It is important to remove and replace the tape anytime a panel is repaired, refinished, or replaced," Honda wrote. "Refer to the applicable service information for the location of the tape and the application procedure. … Never paint over the protection tape."
What That Means To You And Your Repair:
While this may seem like a simple step and not a big deal, there is enough importance behind it for Honda to call it out in their procedures. This would be an extremely easy repair some shops would skip in order to save time or money at your expense. But even something as simple as some protective tape can be omitted or improperly installed, even painted over, all of which are incorrect procedures.
At Hunter Auto Body, we advocate for your safety and best interests. Hunter Auto Body Inc. is proud to be helping the St. Louis area since 1973 by only using OEM parts and following OEM guidelines.
This means we only fix vehicles the RIGHT way outlined by the manufacturer so you can rest easy knowing your vehicle has been properly repaired. Your safety is our #1 priority.
If you'd like to schedule an appointment or to get an online quote, click any of the buttons below! Or, feel free to give us a call at 314-353-3122. We look forward to hearing from you!